The "Light & Glass" design
The project featured is a loft space in Bermondsey where the client asked QMC designers to completely re-design & maximise the overall space with a very contemporary masculine urban feel.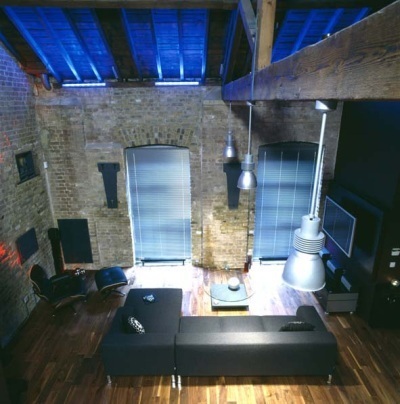 QMC wanted to highlight the Architectural features of the double-height brick & beam interior as well as blend classic materials such as walnut & slate flooring with ultra modern LED lighting & luxurious glass finishes. They opened up the kitchen, knocking down the wall between the tiny galley kitchen & the dining area & fitted a new kitchen with breakfast bar & granite worktops set onto wenge finished units with ruby red splash backs & a sculptural extractor set onto the wall.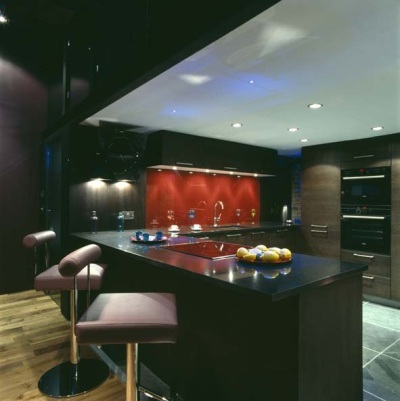 The bathroom was extended by moving the water tank to allow for the creation of a separate shower wet room space with a freestanding grey smoked glass screen. The designers also bespoke designed the storage unit & ruby red glass storage shower wall. A TV was fitted into the bath wall & LED lighting cascades down the glass clad black walls.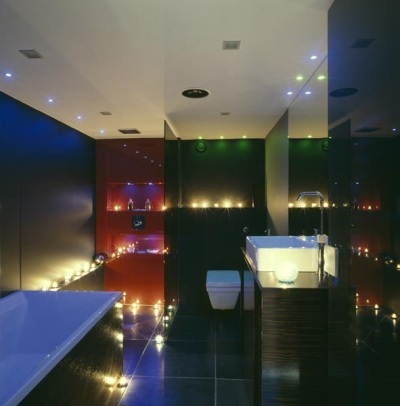 Lighting
The lighting was designed to highlight the Architectural features of the beams & sloping ceilings. The majority of the lighting throughout is designed with colour changing LED lights, which are set to shine onto the timber ceiling & cast shadows across the beams. LED lights are set into the walls above the beds to twinkle as feature lighting. The stairs both sides also have blue LED lights cascading across each step.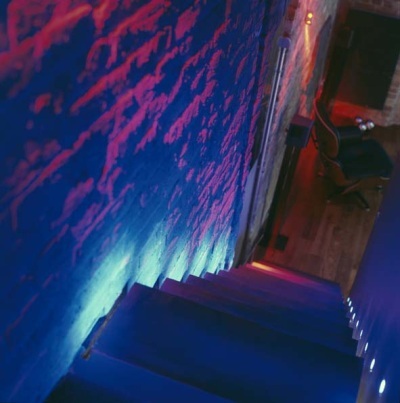 QMC also bespoke designed a unique feature disc light fitted to the double height stair wall for the client that allows different moods to be created & is controlled by a touch screen.