Small sculptures for interior
Sculpture is a brach of art which covers dimensional aesthetic art object creation from various materials by copying the existing shapes in the area and putting an emphasis on its certain features as well as designing abstract objects according to main geometric shapes. This is the oldest type of three-dimensional art.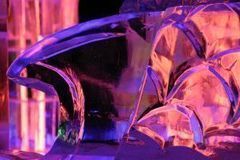 Porcelain sculptures are one of the interior details that help to create a certain style. Such sculptures can be of quite big dimensions. Due to its unique features, porcelain allows to create a sculpture which is noticeable due to its elasticity and postures, much decorated details and soft light tracks. Porcelain decorations can be also functional. For example, decorated suger-basins can easily be an impressive element of a kitchen, dining room or bedroom decoration.
Porcelain sculptures can me made not only of varnished porcelain but also white, opaque or unglazed porcelain which slightly reminds of a marble. Such sculptures and decorative accessories will be great for a celebration table.
Another interesting sculpture branch was found in XVIII century. These are porcelain doll figures which appeared at this period, i.e. human figures, representing the characters of italian comedians, gallant french gentelmans and ladies, shepherds and shepherdess. The sculpture line could represent a city street with salesman and customer figures. Bright figures could be composed, removed. Porcelain dolls were first of all human toys. Only later on, they were kept in visible places as a memory of childhood. Then, porcelain dolls became not only toys but also home decoration elements. The dolls were dressed with historic suits, recovering even the tiniest clothe's details. Another detail for interior decoration is the sculptures manufactured by exotic country residents. Such sculptures can be grouped in interior, placed on the floor, fireplace ledge or a table.
Due to its elasticity, colour variety, technologies and facture possibilities, glass sculptures are also valued. Glass allows no fantazy limitations for the creator. Old fashioned accents inspire many shapes. Nowadays glass sculptures do not loose its value. It is a very important detail of interio creating a brittle and mysterious atmosphere.