Like its name Integra (Pedini) brings different elements together.
A holistic design ethos means they can be harmoniously merged and integrated
to create wonderfully bespoke compositions. Woods such as natural,
and silver grey oak and a vast range of lacquered colours create choice.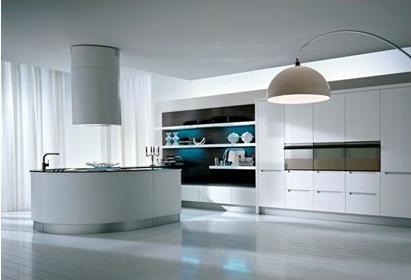 The main features are wide, fixed and movable worktops, Islands, Peninsulas
and curved unit configurations. Tall units have the double function
of providing organised storage and space partitioning where required.
Natural timbers, glass, steel and stone are combined with the pureness
of simple clean lines to create timeless and elegant furniture. A complete
design approach means that all elements of the kitchen are catered for rendering
the need for other additions to the space superfluous. Ergonomics have been
the major consideration during the design process resulting in movable tops,
non projecting handles, utility walls and curved surfaces.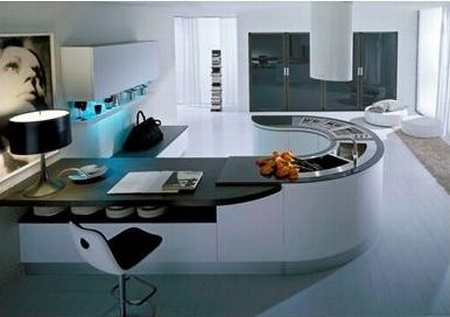 Contemporary homes require that the kitchen and living space are often
in the same zone. The Integra meets these demands perfectly, creating
a free flowing space that satisfies both the cooking and social prerequisites
for a modern lifestyle.

The large tall units go beyond traditional kitchen cabinets to satisfy
the role of real furniture in the truest sense. The wide gloss lacquered
doors brighten and enlarge spaces, bringing a new dimension
by making the kitchen more furniture orientated.