How to decorate your Windows
As window is the source of natural light, it is essential to decorate the window in a way that suits your home interior or office environment. The decision to make here is how to decorate the windows. Which are better- Curtains or blinds? First of all it is important to consider what will be the purpose of the windows and what kind of atmosphere it is that you want to create. Before you make a window decoration solution, give it some time, be creative, and don't be afraid to experiment.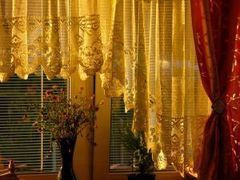 Nowadays a wide range of fabrics gives you a total freedom to find a unique window decoration solution. For example, synthetic fabric can be creased, corrugated, shredded, metalized and cutted. Some special details can be embroidered on the fabrics, such as, silk, line, velvet or bobbinet; different fabrics and hangings can be mixed - there are no rules in window decoration. So what will be the function of you window decoration - will it serve to create a spirit of mystery or will it emphasize the beautiful view outside? Let's have a look into different ways of window decoration to get a wider perspective as you can choose from curtains to blinds which can be further subdivided into horizontal blinds, vertical blinds, roller blinds, wooden blinds, Venetian blinds and Roman blinds.
Before you make a window decoration solution, make sure your windows have a cornice fixed either to a wall or a ceiling without which window decoration is simply impossible.
The most common type of cornice is a rounded one which perfectly suits the classic interior. The rod of a rounded cornice is most often made from metal, such as stainless steel or yellow metal and covered with plastic. There is a wide range of cornices available, such as plaster cornices, polystyrene cornices and polyurethane cornices. Plaster cornices are the cheapest ones but difficult to install, non-waterproof and can get easily broken. Polystyrene cornices are on the contrary, both easily installed and waterproof; however they are also easily dented and cannot be used with all types of paints and glues. Polyurethane cornices will not get dented and they can be used with any type of paints and glues. More complex cornices come together with brassy, coined, vitreous and gypseous fittings, mainly to hang the two line curtains or pelmets.
If you consider curtains as number one for window decoration, first of all you need to decide whether you want curtains as the key emphasis on the whole of your home interior or just an element which will be a part of the interior looking nicely with both furniture and walls. So what types of patterns for curtains are at the highest fashion peak right now?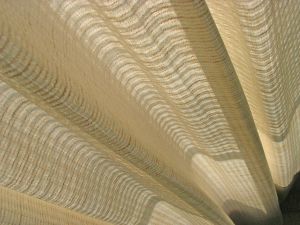 Currently, the most popular curtains are those of light fabrics and elegant looking.
The most fashionable patterns follow the combination of various flowers, amongst the trendiest ones to mention here are pansies, tulips, poppies, sunflower blooms and meadow flowers. The elements of plants are also very much favored, such as the leaves of the trees, fruits, i.e. lemons as well the squares that come in different sizes and colour combinations. Thus, bright curtains with sunny shades and playful patterns of flowers are the number one choice at the moment.
What about the night-time curtains?
Sateen fabric curtains which contain only a small amount of polystyrene are currently popular. This material is non-shiny, double-sided and easily-looked after. It has an especially high value amongst those people who do not fancy synthetic fabrics and give their highest marks for natural fabrics. It is important to go for high-quality fabrics as they do not have a characteristic of getting faded. What is more, night-time curtains perform only the decorative function, whereas blinds also have the protective function when you want either to minimize or to block the light from the outside completely.
Blinds can come either in horizontal or vertical positions. If the model of the window is small, it is recommended to choose the blinds which have smaller stripes, whereas if the model of the window is large, it is advised to go for the blinds of wider stripes.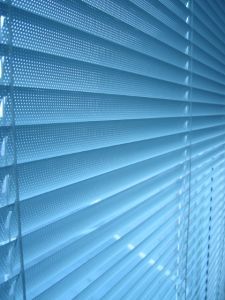 Horizontal blinds are the type of blinds that are made of horizontal stripes. Horizontal blinds are recommended for heigh-built windows, especially in the kitchens and bathrooms as they do not get affected by the amount of dampness as much as the roller blinds do. Horizontal blinds have a great characteristic of controlling the amount of light and sun that gets through to your home or office environment.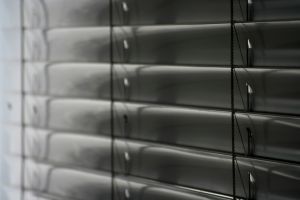 Whereas, vertical blinds are the type of blinds that are made of vertical stripes of fabric, vinyl or aluminium. Vertical blinds are especially suitable for wide windows as they do make an impressive effect. Vertical blinds have the characteristic of being versatile and light. The advantage of vertical blinds is that they are easy to clean and collect little dust.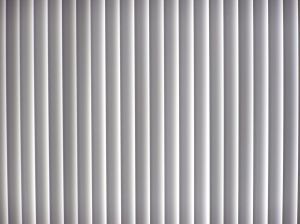 Another perfect window decoration solution is Venetian blinds if you aim at filtering or cutting the light out from the building completely.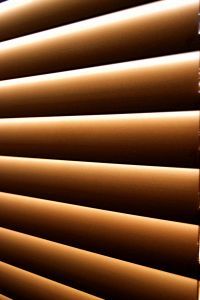 Venetian blinds can be made from a few materials, including aluminium or timber. Such type of blinds is not only highly effective in terms of controlling the amount of light and heat in the building but also have elegant looks. Venetian blinds come in different colours, shades and textures. These blinds contain a tilt control function on one side of head rail and a raise control function on the other side.
Wooden blinds have always been fashionable due to the luxury atmosphere they create and the natural warmth they provide to the building. They are available in different shades and textures.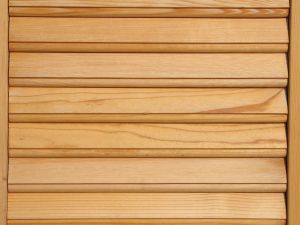 Wooden blinds are easy to adjust as the control system for rising and lowering can be positioned on either side of the head rail. The most common width of wooden strips is 25 to 50 millimetres. Wooden blinds are fixed with the help of box brackets and center support brackets. The advantages of wooden blinds are that they help to control the amount of light that gets through to the building as well as are easily looked after. When wooden blinds are half open they create the feeling of privacy, whereas the stripes of light and shadows on the ground bring the playfulness all around.
Another window decoration solution which is getting trendier than horizontal and vertical blinds is the roller blinds. Roller blinds are the type of blinds that contain a twisted roll made of a special elastic plastic. The fact that roller blinds allow natural filtered light into your room and retain a view whilst blocking out the majority of heat is undoubtedly a great advantage.
They are functional, stylish and fully perform the function of the curtains. They can be fitted to complement the curtains or look impressive just on their own. The great thing is that roller blinds can be fixed to almost any type of windows either to the window frame, to the wall at the top of the window or besides the ceiling and are controlled with the help of a special chain or a handler on the bottom. The most common characteristics of roller blinds are heavy duty cord controls, optional chain control and hidden bracket systems.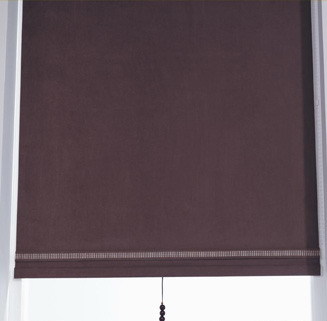 Roller blinds can come in different colours and patterns, including textile, cotton and polyester. Roller blinds, for example, can be made of a blackout fabric, light diffusing fabric or wipeable fabric. It is recommended to choose darker, thinner or waterproof fabrics for bedroom space, whereas for the computer-based areas, it is advised to go for the fabrics that reflect light. Roller blinds can also be made from wooden or bamboo stripes. Very often the bottom of the roller blinds is cut according to a specific ornament and decorated with a lacy stripe of a specific colour. Wood and bamboo type roller blinds have the tendency to look very much natural. They make a perfect combination with classic furniture and modern interior. Thus, once you choose the right type and shade for the roller blinds, you will optically increase the size of a small room, heighten the ceiling and bring the impression of integrity for the whole room.
Roman Blinds is another type of blinds you could go for if you want to create an elegant and sophisticated atmosphere in your home or office environment. If you have little space for rails or poles outside the window recess, Roman blinds could be your window decoration solution.The advantage of Roman blinds is that they have the characteristic of being versatile and can be used in any room of the house.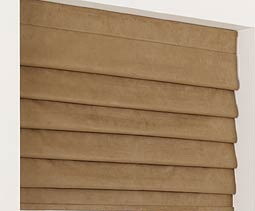 The classic Roman blinds are perfect in minimising the glare and blocking out the sun. In winter it is possible to allow the sun's natural heating rays to enter the room, whereas in summer it is possible to prevent the overheating of the room by closing the Roman blinds almost completely.
The difference between Roman blinds and other type of blinds is that the Roman Blinds can be made of any kind of material. Roman blinds can come in either plain or pattern fabrics; leather or suede effect can be used to create a unique, comtemporary finish or addition to your home, thus you can select from translucent screens to blockout fabrics.

Roman blinds can be adjusted on the top of the window, towards the window bay or on the very frame of the window. They are easily operated either with the use of the cord that helps to lift the blinds both smoothly and quietly or a chain system which is used to rise or lower the Roman blinds. As Roman blinds can be positioned at different levels, it is especially easy to control the light levels. Once you pull the Roman Blinds to the very top, the fabric comes in fancy- looking swags.