Beautiful, Intelligent and Ergonomic Bathroom
Lifetime interior is presenting comprehensive bathroom collection comprising sanitary ceramics, furniture, bath and shower partitions, which meet all the requirements of modern bathroom furnishings to perfection. Lifetime combines successful, sophisticated aesthetics with multifunctional comfort and well thought-out ergonomics.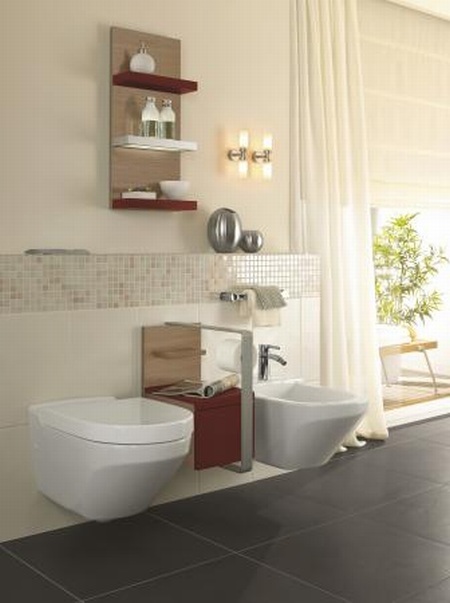 The new collection, whose design concept with its many clever details is the brainchild of the high-profile designer Reiner Moll, incorporates the latest findings from the world of ergonomics and boasts numerous comfort features that come together to deliver an impressive bathroom collection, the like of which has never been seen before. Many functions are elegantly "concealed" and are not immediately apparent, for example, the recessed grips in the washbasin. The dimensions of all elements in the Lifetime range are designed to offer an ideal radius of movement.
The multifunctional and variable character of many elements enhances comfort: the mobile trolley doubles as both vanity unit and bench, enabling the user to shave or put on make-up, for example, while sitting comfortably. The special feature: the wash area becomes a cockpit, meaning that, thanks to the mobile trolley with castors that can be locked into position, the user has everything within easy reach, particularly the compartments, shelves and drawers of the rotating tall cabinet with its full-length mirror or the compartments of the side cabinet.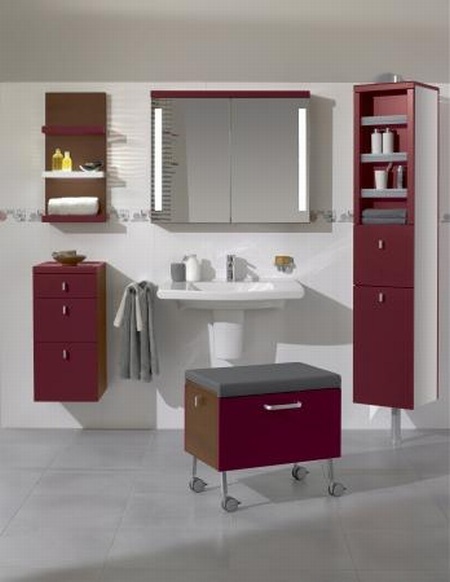 The Lifetime furniture range offers an impressive design and function. All furniture items feature pull-out elements, enabling the contents to be seen and removed with ease, from either a standing or seated position.
Lifetime was designed for discerning people who want a bathroom offering the ultimate in comfort, whatever their needs and whatever their age, and that also meets the highest aesthetic and functional requirements.