Old World Oasis Bathroom Design
The existing bathroom began as a typical contractors bathroom with standard crown moldings, ceramic tile flooring, and basic cabinetry. After a few modifications to the existing architecture and a much needed facelift with the use of natural travertine tiles, decorative marble liners, and Giallo Venenziano granite countertops, this typical bathroom turned into a wonderful Old World oasis for the client.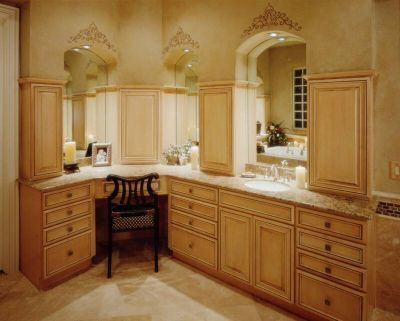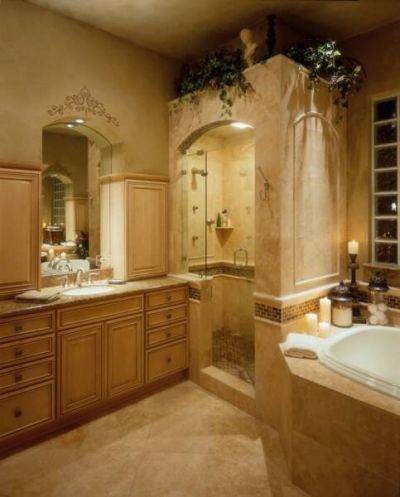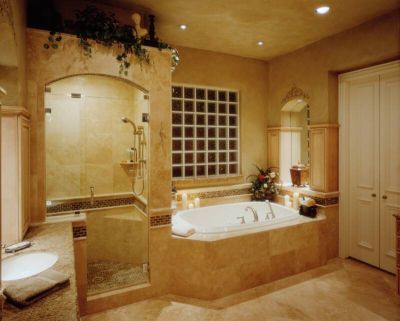 This space was honored with a National Design Award in the 2002 National Kitchen and Bath Association's design competition for the Master Suite Category.