How to use natural stone as a building material
Stone is an exceptional material - durable as well as aesthetic. Amongst the natural stones to mention here is granite, marble, travertine and sandstone. Natural stone goes from exterior to interior, from the open public to private closed area, from bathroom to kitchen furniture, from fireplace to fountains, from terraces to staircase. Granite, marble, travertine and sandstone are highly used not only in modern but also in traditional interior and exterior architecture - decoration of flooring, walls, window sills, facades, plinths and fencing, etc.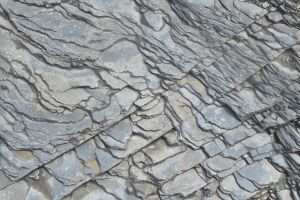 So what are the advantages of natural stone? Natural stone is first of all a decorative material which means that it can be easily polished as well as processed. It belongs to the middle group of firmness with a compression ratio of 25 Mpa. Natural stone is also versatile as it has the durability of one hundred to one hundred fifty years. The staircase stages in private houses will remain stable for five hundred years. Another important natural stone characteristic to mention is its resistance to water which is 1 %. It is also universal due the fact that it can be used for either interior or exterior decoration, classic or modern interior. What is more, natural stone is economic as its use in decoration is long term whereas its maintenance is 5-8 times cheaper as there is no need to repaint, etc.
Granite is a natural rock perfectly suitable for building interior and exterior. Granite is a tough material which ensures a long-term exploitation of the surfaces. However very often, an uneconomical solution is being made when stone mass or ceramic tiles are being used for the exterior as these, on the contrary to granite, have no resistance to minus temperature and get broken in a few years time. Granite surface does not get broken; it has a special resistance to cold weather cycles as well as durability characteristics.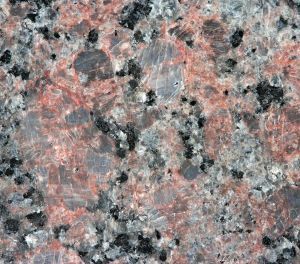 The versatility of granite brings a possibility to use this stone not only for facade decoration but also home or apartment interior. For example, ashler surface granite is used for the facade elements, various outside floorings, fields and staircase. Exterior is quite often decorated with roughened granite (when its starts raining or snowing, the surface does not get slippery), whereas polirated or polished granite is used for the interior. One of the most rational solutions is granite kitchen table surfaces. Granite does not get scratched, thus it is impossible to scratch the granite table surface with a fork or a knife. This stone also has a resistance to heat, thus, for example, a frying pan left on the granite surface leaves no sign at all.
Marble is also a natural building material. It is more suitable for interior decoration due to the fact that the negative effect of environment such as acid rain, ultraviolet sun rays have effect on the structure as well as colour of this particular stone. It is important to mention that marble is 4-5 times softer than granite; therefore it can be easier processed. Marble is used for such interior elements as window sills, table surfaces and fireplace decoration elements. However, when it comes to interior flooring, marble is less suitable than granite due to the fact that marble is softer and has a smaller resistance to wear, whereas its absorbance characteristics are relatively high. If only you spill a glass of wine or a coffee cup, the aesthetic view of the flooring can be completely damaged. Due to these characteristics, it is recommended to go for impregnation of the marble. Though, if you would like to build the natural stone flooring, granite is a more recommended option.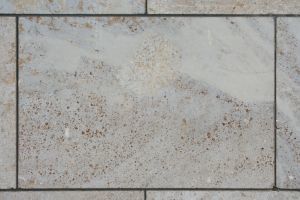 Marble can be found in numerous types. Regardless of whether the marble is polished or unpolished, it opens up a wide specter of colours. When it comes to colours of marble, marble can be divided in to light ones (whites ones) and coloured ones. Coloured marble has more venation characteristics; what is more, it also comes in different shades known as stone veins. One of the irreplaceable components in building is crushed marble. The choice of marble should be carefully considered. Whilst choosing the marble for interior decoration, you can make your home warm or cold, light or massive, expensive or luxurious, light or dark. Marble is not just a white colour. It is a nature mixture of pink, grey, green, ice-blue, red, brown, even black. Thus, marble is the guarantee of luxury, originality and versatility which remains even in a wave of a fashion change.
Sandstone, in comparison to marble, is a much softer and easier proccessed material. The advantage of sandstone is the fact that sandstone does not absorb radiation at all. Contrary to other stones, sandstone has a resistance to moisture, thus, it does not get affected by cold weather. Research made on sandstone, has shown that sandstone can hold even fifty cycles of total freezing which indicates that sandstone is especially suitable for cold weather areas.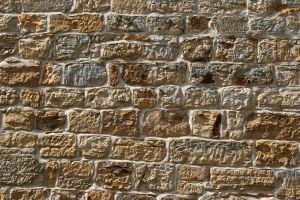 Sandstone can be used for both interior and exterior decoration. A high range of colour choice opens wide possibilities for design solutions. Sandstone is the stone that can be used to create a quiet, relaxing, harmonious atmosphere suitable for rest and relaxation. If you paste up one off your room walls will natural stone, hang a few wooden shelves and place blooming flowers, you will be able to enjoy a so called live corner of nature. If you have a fireplace, you can easily use the sandstone panels to decorate your fireplace. Thus, sandstone is a natural and economic material. Sandstone isn't cheap, though its cheaper than marble of granite.
Travertine is a softer type of stone. Its shelled surface can be easily used for decoration of walls and fireplaces. Travertine has a natural non-skid surface. The colour of travertine always looks great as it gets retained. What is more, travertine is freeze-thaw compatible which means it can withstand conditions of freezing temperatures. Travertine will not crack due to the ground freezing and thawing, what is more it withstands weathering over time.