Benefits of Chimney Liner

By Bill & Kevin Burnett
Inman News

Q: Not long ago you answered a question from a reader about fireplace chimneys. You talked at length about dampers, but you did not mention the need for a chimney liner.

My house is 1906 vintage, and a chimney sweep recently told me that I had a serious hazard because of not having a lining. Evidently buildings constructed before 1924 did not have them. Any comments?

A: In the early part of the past century, fireplaces were really heaters. The fuel was usually coal, but these fireboxes would support a small wood fire.

The next time an opportunity presents itself, take a good look at a firebox in a Victorian-era building. What you'll see is a shallow firebox with an angled back wall. The heat produced by a small coal or wood fire was deflected into the room rather than up the chimney, as would be the case with a deeper firebox.

We're not surprised that a 1906 home is equipped with an unlined masonry chimney. Widespread use of flue liners did not occur until later.

The lack of a liner does not necessarily mean that the chimney creates a serious hazard. If the mortar between the bricks is sound, it may be OK. But, because of the age of the chimney, it is more likely than not that flue gases from 100 years of fires have played havoc with the brick and mortar, compromising the chimney.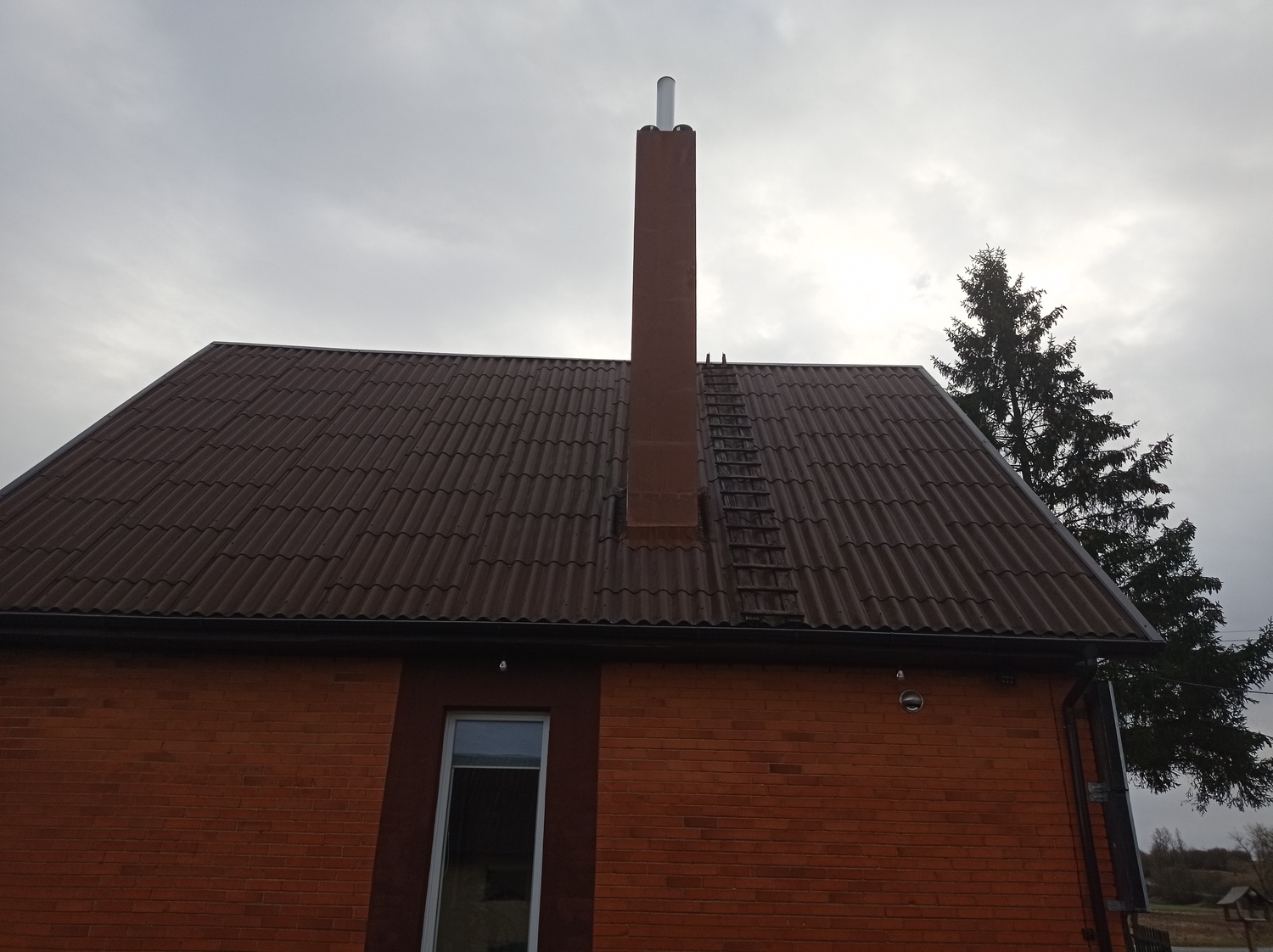 We think you would be well served to investigate having a flue liner installed. Think of it as an investment in your safety.
We assume that your chimney sweep did a thorough inspection of the firebox and chimney before saying it was unsafe. His inspection probably revealed cracked and deteriorated mortar joints between the bricks of the chimney.
Failed mortar joints can result in two serious safety hazards. Carbon monoxide can leak into the house through voids in the masonry, and sparks from a fire can penetrate through these cracks and set fire to the wood framing of the house.
Fire is more likely if there is creosote buildup on the interior of the chimney. Creosote is a sticky, flammable byproduct produced by burning unseasoned soft woods such as pine and Douglas fir. It coats the walls of the chimney and saturates the mortar. If the creosote is ignited in the chimney, there is a very real possibility that flames will migrate from the flue to the framing, causing catastrophic damage.
Flue liners protect the house from heat transfer to combustibles. They also protect the masonry from the corrosive effects of flue gases. Flue gases are acidic and eat away the mortar joints of unlined chimneys.
There are three types of flue liners. The most common material used is clay tile. They are installed in sections and mortared together. The weak link of this system is the mortar. Mortar is susceptible to decay caused by flue gases. In addition, clay tile cannot rapidly absorb heat and evenly distribute it, so they are subject to cracking.
Metal flue liners made from stainless steel are primarily used to upgrade and repair existing chimneys. These liner systems are tested and listed by the Underwriter's Laboratory (U.L.), and if properly installed and maintained (a yearly cleaning) are safe and durable.
Finally, cast-in-place chimney liners are lightweight concrete-like products that are installed inside a chimney, forming a smooth, seamless, insulated passageway for flue gases to be vented to the outside. As an added bonus they can improve the structural integrity of aging chimneys.