How to choose right wallpapers for your house
Sometimes when we want to renovate our home interior we forget about the wallpapers. Some even tolerate its torn or faded corners, uneven seams or "ornaments" painted by our children. In this way your room can become faded and shabby. Then its time to put an end to this and choose new wallpapers as the available choice is large nowadays.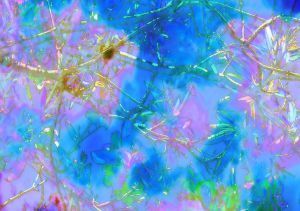 Choice of wallpapers
Before making a wallpaper choice, you need to access the state of the room walls. Strong (vinyl or paper with vinyl layer) wallpaper is perfectly suitable when the wall net is cracked and not very stable. In other cases paper, acryl or glass fabric wallpaper will also do. In order to know which wallpaper type is best, each type of wallpaper will be discussed in detail.

Vinyl wallpaper. These wallpapers are resistant to mechanic effects, washing and even ultraviolet arrays. They are different in its facture. Some of them are from puffed vinyl (bring the impression of softness), others have the silky shining (easy to wash). Whilst choosing white vinyl wallpaper, you will be able to paint them with a required colour. If your home walls sometimes get humid and there is a possibility for the mould to appear, choose special additives for the glue of the wallpaper.
Paper wallpaper. This is a wallpaper type well-known by everyone, manufactured from one-layered or two-layered paper. Those who are looking for the economic solution, should go for one-layered wallpaper, however should bear in mind that these get torn quicker. Double layered wallpaper consists of a base and a decorative layer. The advantage of paper wallpaper is the fact that these transmit air and moisture. In this way, the walls get less mouldy and don't get moistened.
Glass fibre wallpaper. They are used as a wall surface basis and are repainted. This wallpaper can be used for walls and ceiling to secure these from scratching.
Non woven fibre wallpaper. This wallpaper is pressed in layers of cellulose and polyester as well as acryl polymer. Nonwoven fabric wallpaper is especially lasting (even 10 times stronger than the ordinary wallpaper) holding its shape; it is easy to glue these. Due to a protective layer, nonwoven fibre wallpaper is non dauby and easy to wash. Wallpaper manufactured from these materials are also permeable to air.
Acryl wallpaper. Such type of wallpaper is thicker and more resistant than the paper ones. They are decorated with acryl materials. What is more, acryl wallpapers are decorative yet quite expensive.
Liquid wallpaper. Even and repousse wall coverings without seams can be designed with the use of these wallpapers. After drying, a liquid material makes a covering similar to ordinary paper wallpaper. Before starting the work, such wallpaper should be diluted with water or water emulsion paints and spread with a roller or paint sprayer. Later on these should be painted.
These wallpapers are mostly used in office areas, though applied in residential areas as well. Liquid wallpaper due to its fabric structure has great sound and heat isolation features. Differently than other ordinary wallpaper, they make a continuos covering without seams.
What type of wallpaper should be chosen in different areas?
Whilst choosing the wallpaper, not only the colour but also the facture is important. The choice is often defined by the area which will be covered with wallpaper as well as the purpose. So if you want to choose a wallpaper for different home areas, you can refer to these recommendations:
- If you are about to wallpaper a room with low ceiling, avoid vertical lines. Horizontal lines or stripes will optically increase the height of the ceiling.
- For the small areas it is recommended to choose the wallpaper of more quiet and lighter shades and avoid large patterns.
- In a room which gets a small amount of sun light you should avoid the wallpapers of brick colour. For such room the suitable wallpaper will be the one with a slightly shining surface of pattern details.
- For the stairwells or hallways choose the wallpapers that can be washed and with a resistance to mechanic effects.
- If your house has many windows and the walls take a small area, you can easily go for the bigger patterns, factures and colours in wallpapers.
- In a bigger area, you can combine the wallpaper of different patterns and factures creating a joyful atmosphere.
- If you have decided to wallpaper all of your apartment, choose an integral interior solution. For example, choose the wallpaper of the same facture, just change the shades in every single room, or the wallpaper of the same colour may continue from the lounge to a hallway.
Paper and nonwoven fabric wallpaper can be used everywhere, except the humid areas (for example, in the bathroom).
Wallpaper gluing
In order to get great wallpaper effects, you need to follow a special procedure which is as follows:
1. First of all prepare a working area. Remove the paintings from the walls, shelves and furniture.
2. Before starting the wallpapering process, remove old wallpaper and prepare the work tools. If old wallper is still fine, you can put the new ones on the top of it.
3. If the wall has scrathes and disparities, you can have them luted. Rub the rough surfaces.
4. Prepare the tools. You will need a brush or roller to spread the glue, scissors, knife, ruler, bucker, spounge, level, meter, ladders, table to spread the glue.
5. Remove the old wallpaper with a scraper, cut them across all the wall length. Later on divide the wall in parts and moist the wallpaper with a spounge in a warm water. In a few seconds the wallpaper will spring and you will be able to remove them without a difficulty.
6. Scrub the remainders of the paper and carefully remove the glue.
7. If you need to remove a large wallpapered area, you can use a steam remover. Then you do not need to use water. When you put the device next to a surface, the wallpaper will spring and all you will need to do is remove them.
8. If the wall ended as too much humid, you can coat it with a size till it gets dry. Use a clean brush and put in on the wall.
9. Before starting to glue the wallpaper, draw a vertical line from ceiling to floor according which you will glue the first line of the wallpaper.
10. The disparities of walls or ceiling should be covered with a lining paper. Wait till it gets dry (12 hours might be needed).
11. Once you go through the instructions carefully, prepare a glue mas. Leave it till it gets bloated if necessary.
12. The method of glue laying is the same for coating and wallpaper. You need to place a coating on a wallpapering table. Press the paper. Then spread the glue on the central part of the wallpaper. At the same time go through a 1 m length segment. Then cover the glue from the center to the corner. When one side of wallpaper will be covered with glue, keep the wallpaper for 7-10 minutes.
13. Whilst spreading the glue use a clean brush to smoothen the wallpaper to avoid the "bubbles". The corners of a wallpaper should adjoin each other, but not to cover.
14. Whilst gluing you should recede from the main power source. To complete try to do it in the corner near the doors where a non- straight joining will not be that visible.
15. If you have chosen the wallpaper of bigger patterns, start the gluing from the centre of the room. Small pattern or clear wallpapers should be glued from the longest wall, present at the closest power source. So that the wallpaper would not cause big problems, you need to consider all the details and make a plan. You can make your room more lively in just a few hours. Then you will see not only obvious changes, but also surprise your friends with your abilities.